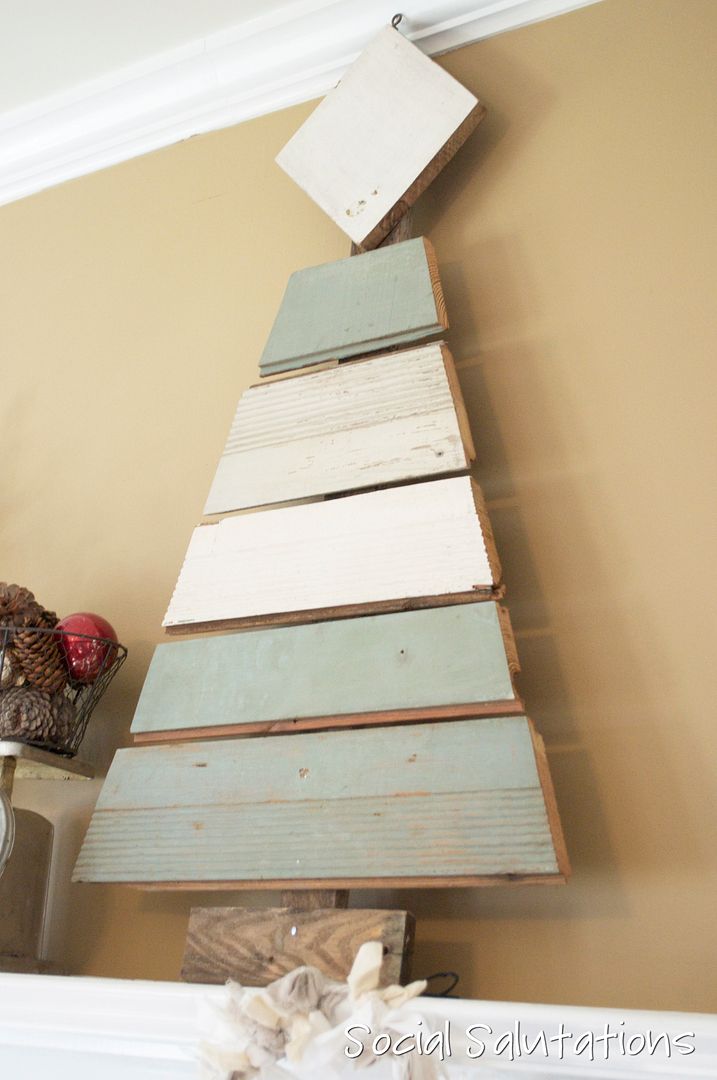 Last year I was tooling around a local antique gallery and fell in love with some reclaimed wood trees that some vendors had made. About a month ago I found some old painted wood boards at the Flowery Branch Auction and snatched them up. This year I would make my very own tree to add to my Christmas Mantle display.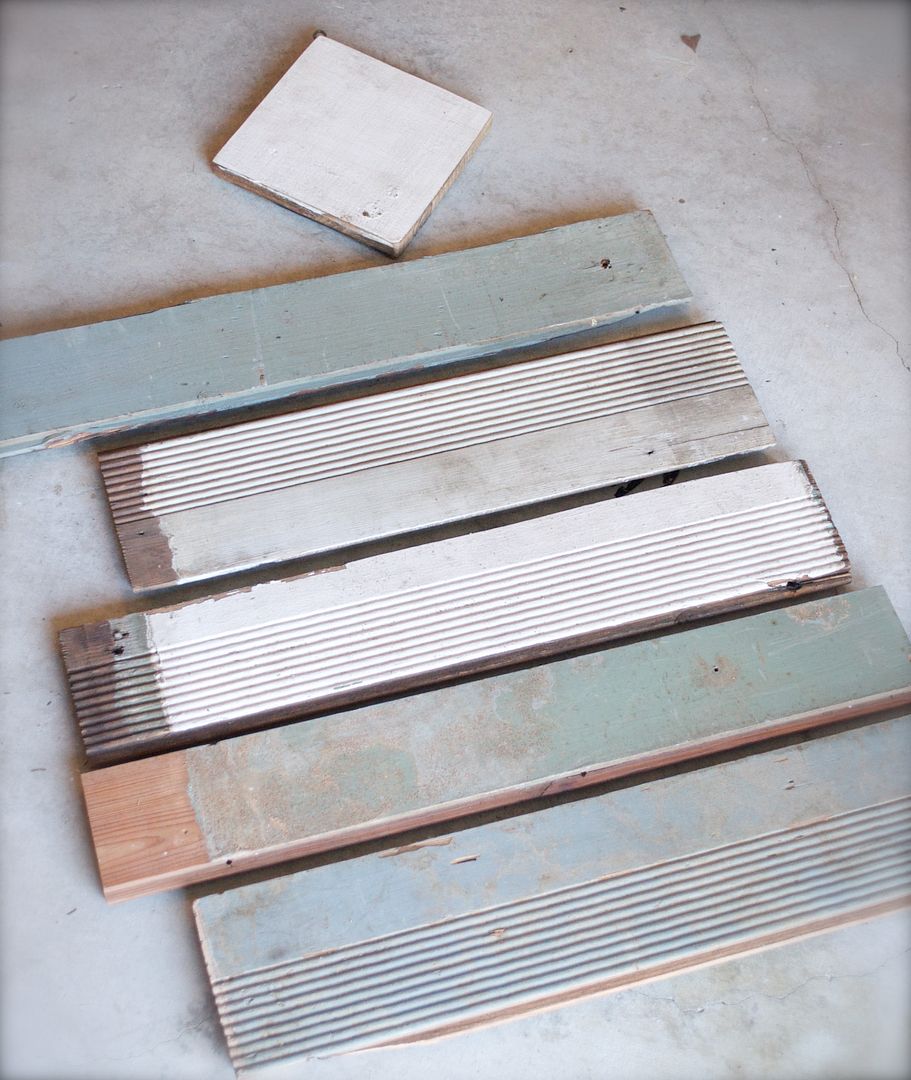 I started with these boards, laying them out on the floor. They were pretty dirty so I had to clean them up a bit. Then I used a straight edge and drew diagonal pencil lines down the sides where I wanted to cut the boards. I recruited hubby to do the cutting for me since I'm not exactly a whiz with the power tools. He was a sweetie and used wood glue to attach the painted boards to a vertical plank we had in the garage.
Up on the mantle it went, but it was balancing on the "trunk". A few days went by and then we heard a loud crash. The tree had tumbled off the mantle and was laying in pieces on the floor. I decided to go ahead and nail the planks on and added a base to the bottom so it wouldn't tumble down again.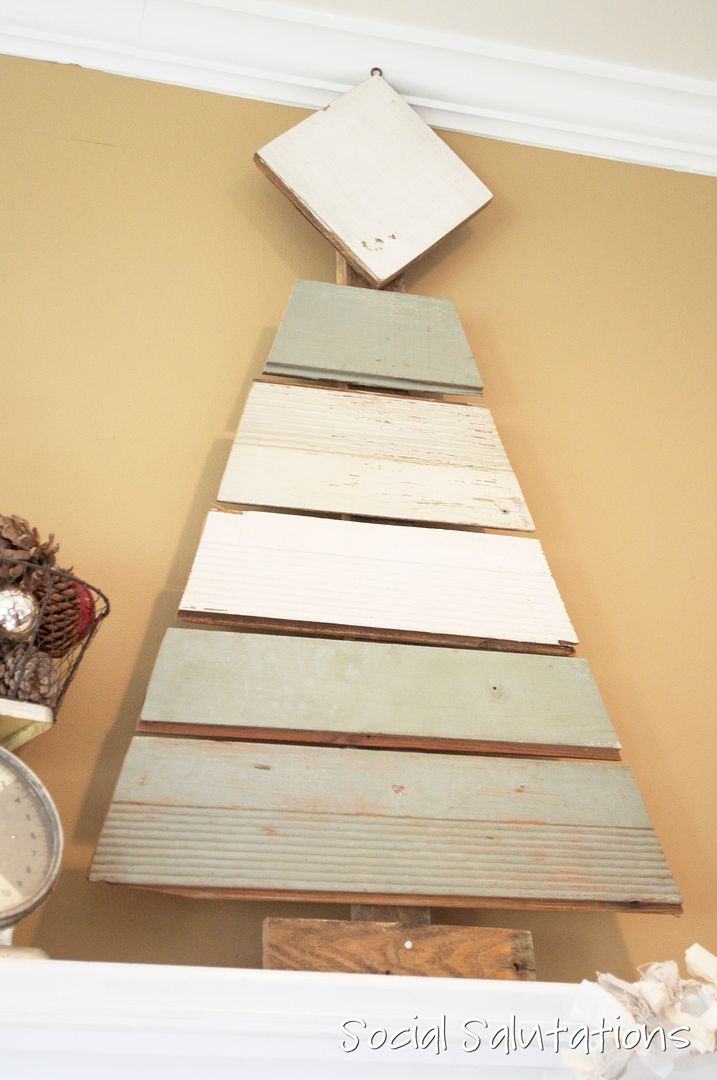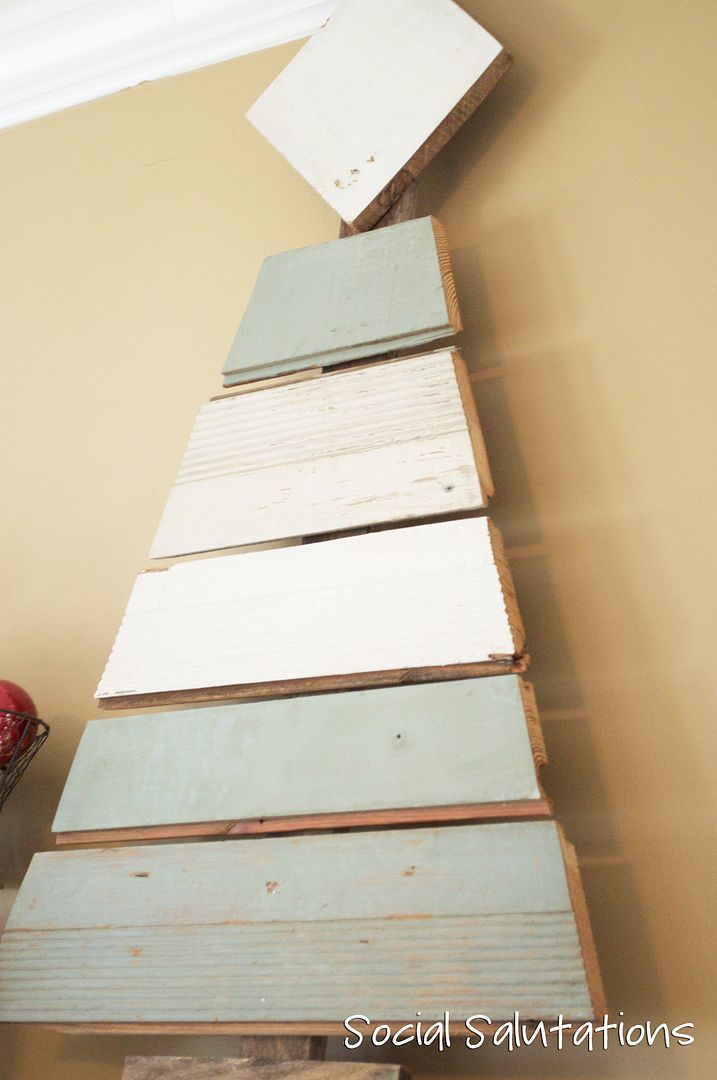 I love the end result - it's exactly what I had pictured in my mind. A great rustic addition to my mantle display!
XOXO

Linking Up To: