With our new addition to the family this year, we are one stocking short. I decided to tackle the project head on and pull out the trusty sewing machine - we're not the best of friends. We've had our ups and downs, but this time I think I showed that machine who's boss. (Riiight).
This project naturally started with some stockings I found on Pinterest. Here is some of the inspiration I found:
Love these from
Ballard Designs
These from
Dear Lillie
are so sweet!
And finally, my favorite from
Dreamy Whites
:
I had toyed with the idea of using a burlap coffee sack that I picked up, but in the end there wasn't enough fabric for four stockings. After I scoured my fabric supply I decided on using some left over drop cloth fabric that I had laying around. It looked most like the stockings I found online that I liked so I just went with it. The same day I picked up the coffee sack, I also bought an old grain sack as well. I loved the red and blue stripes it had, and it also has some writing on it as well. The only bad thing about it was that there are some pretty large stains - big enough that I wouldn't be able to use it for pillows or upholstery. I decided to use the striped part of them to make the tops of the stockings.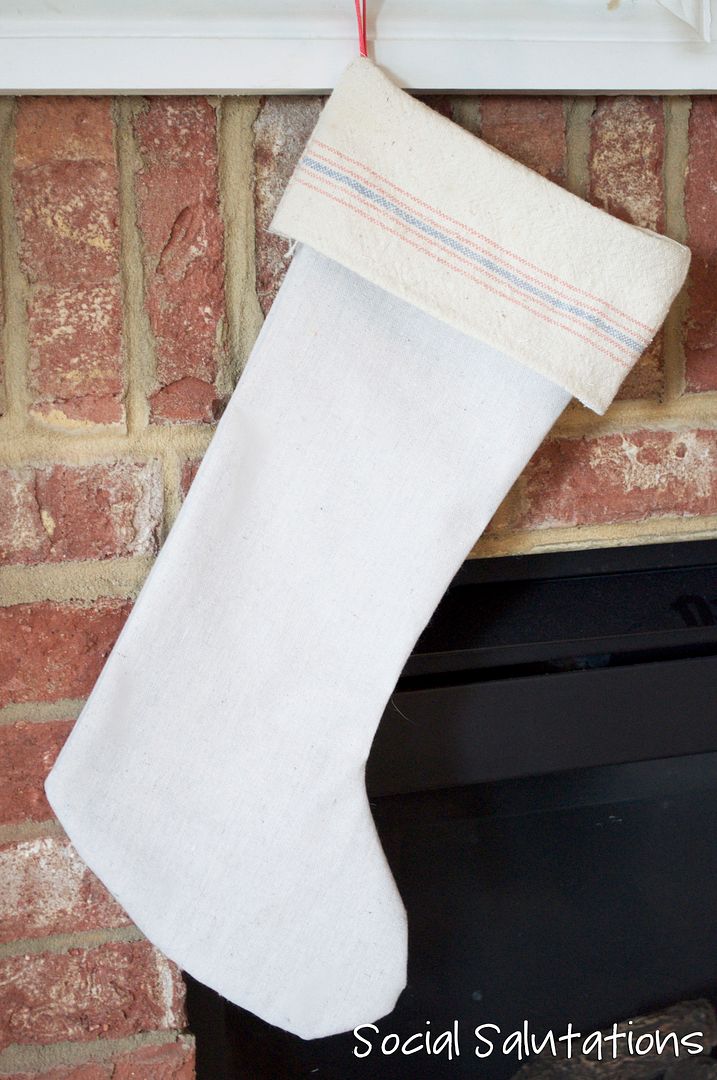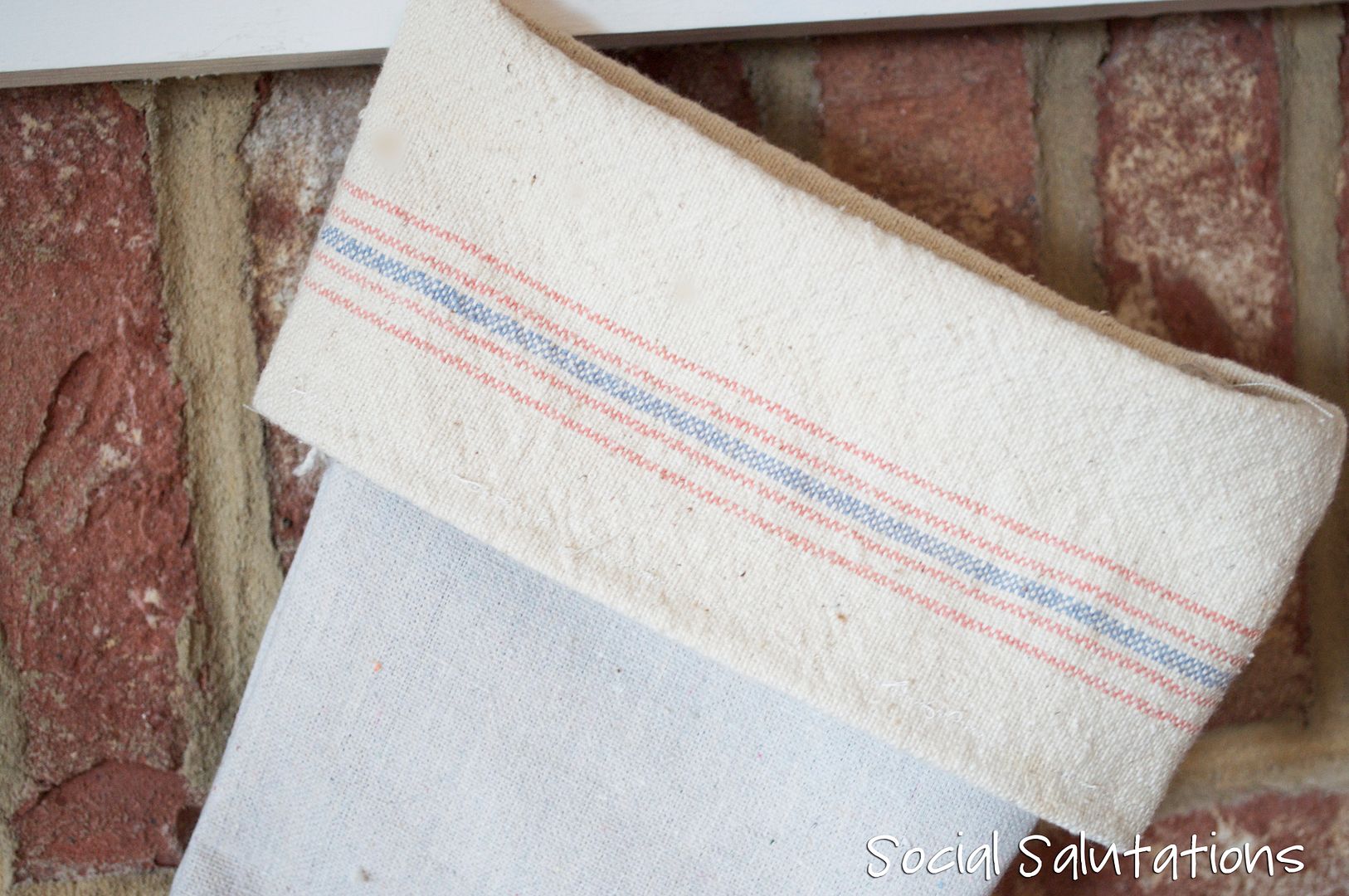 I'm actually still in the middle of this project - two down and two to go! Hopefully I can finish before Christmas!!
XOXO