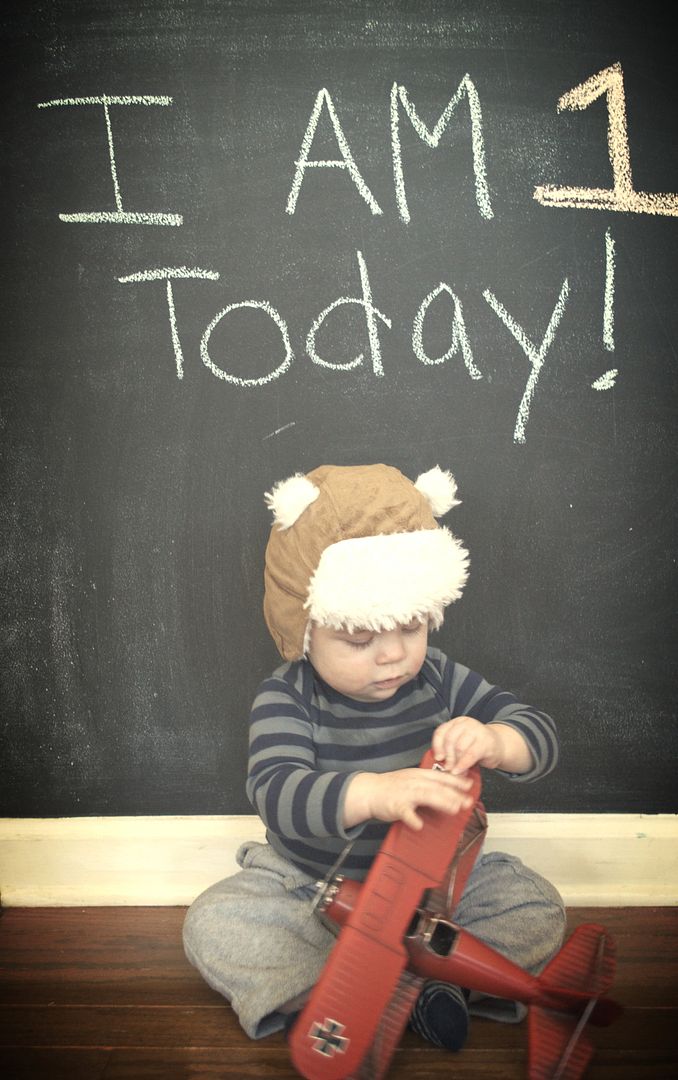 Back in March, we celebrated Morgan's 1st Birthday. Almost 3 months later, and I still can't believe how much he's grown. It's amazing how fast his first year went - which led me to the theme of his party...Time Flies!
I've designed custom airline boarding pass invitations for clients in the past, and it seemed like the perfect way to announce his big day.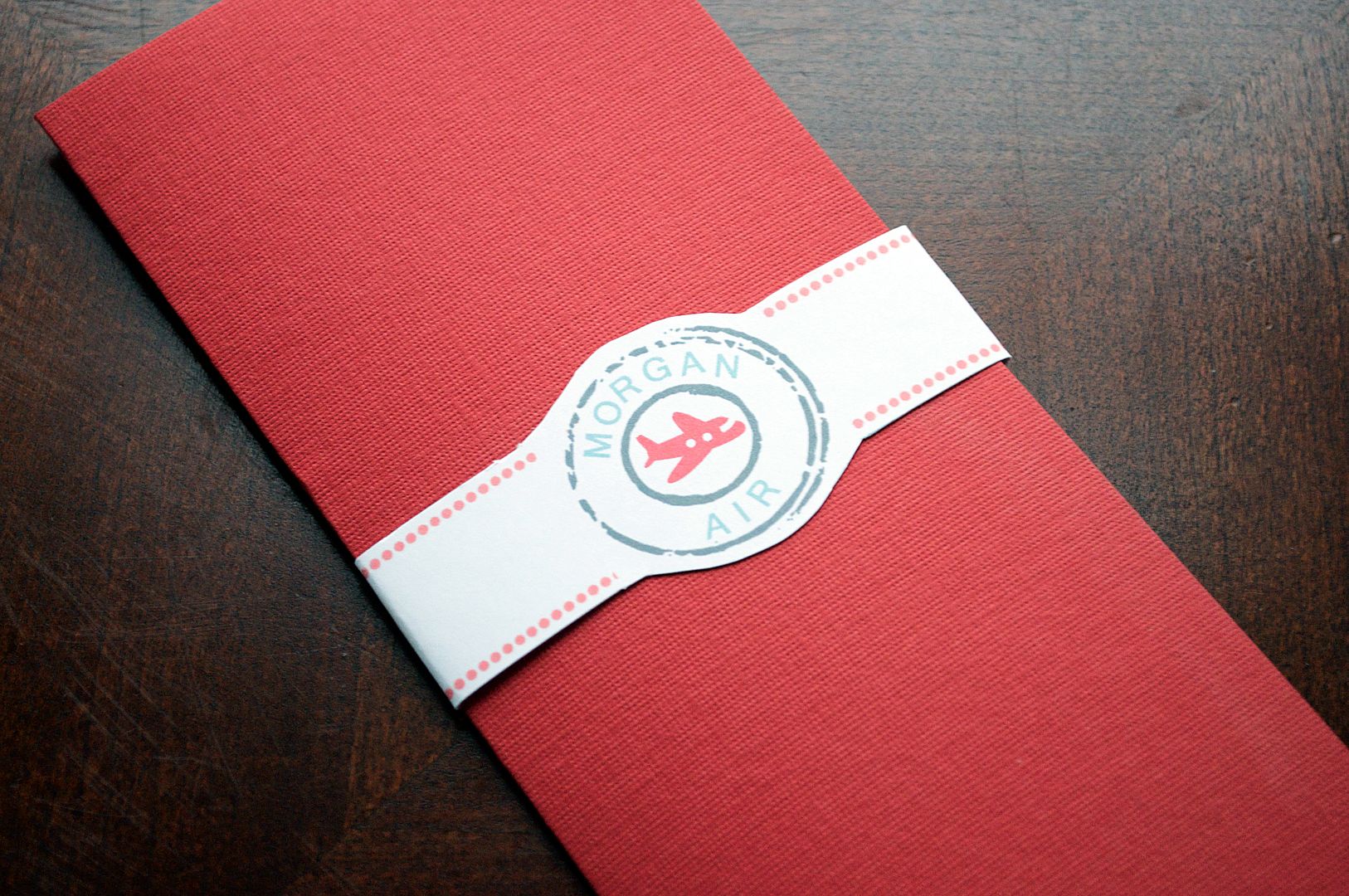 These pass holders take the invitations over the top. They're my favorite part - it makes them look so authentic!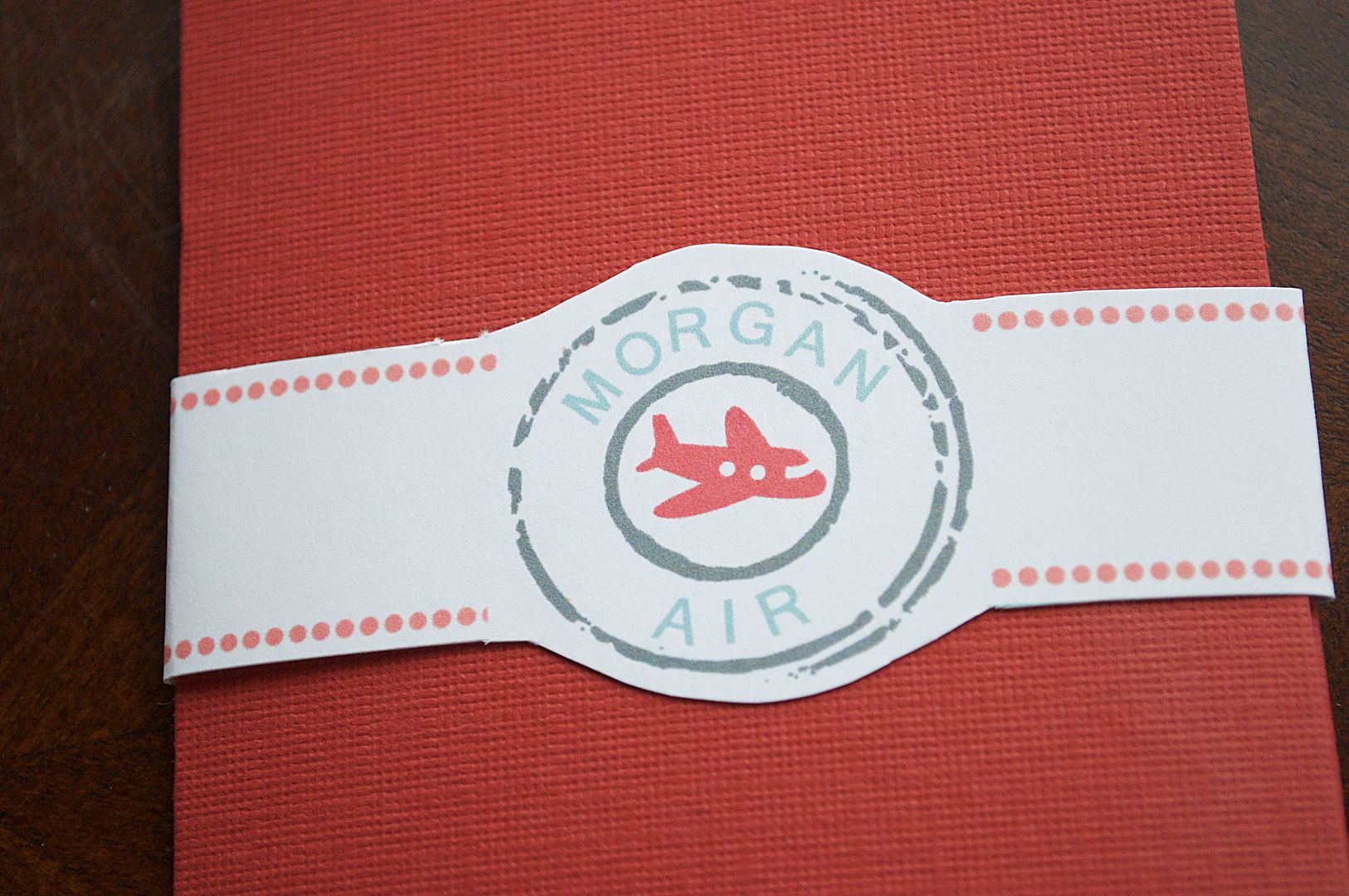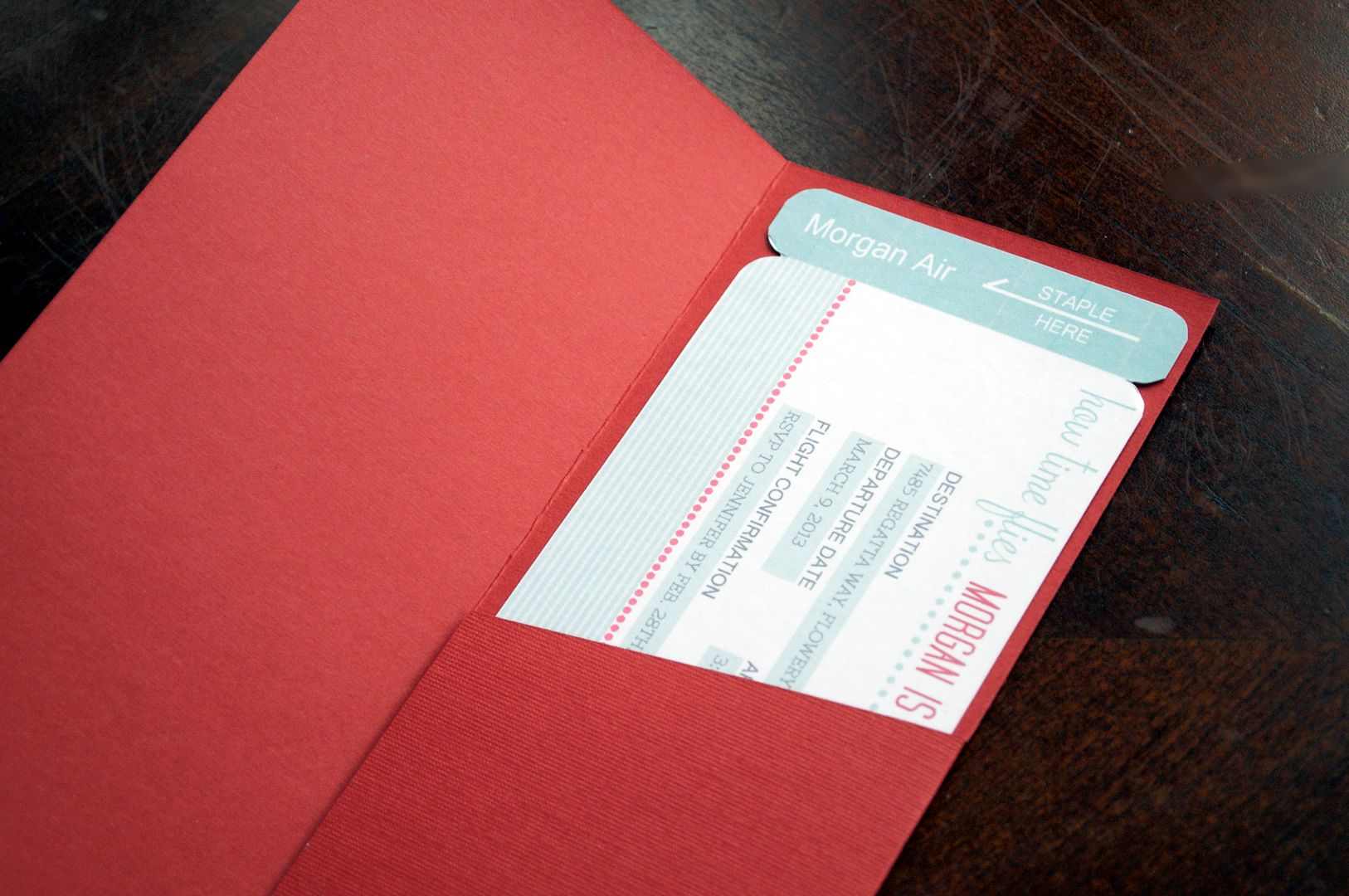 I love that each one can be personalized with the passenger name (I chose to do one per family).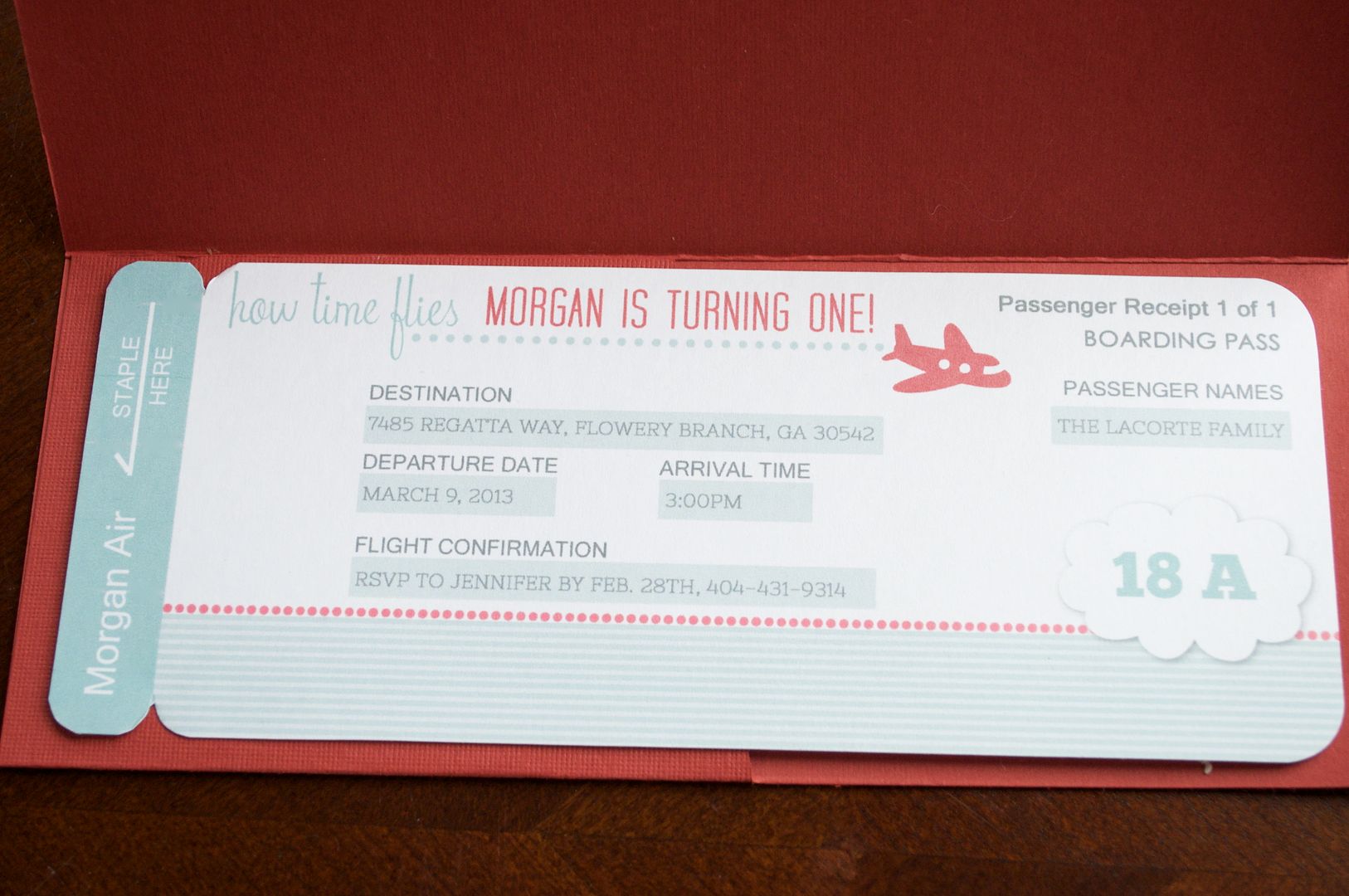 Last but not least, I designed wrap-around address labels to complete the look.
The feedback on the invitations was very positive - everybody loved them!
I will be adding these to my
Etsy shop
soon, and they can be purchased as printed invitations with the pocket folder and belly band, or just the printable ticket. If you're interested, and they haven't been added to my shop yet, email me for pricing and details: jennifer@socialsalutations.com
Stay tuned for more on Morgan's party - I will be adding the rest soon!
XOXO